Couldn't load pickup availability
Free Shipping on all orders over $89
Most orders ship same day!
Order by phone or Questions? (800) 468 5997
Navien NPE-210A2
NPE-2 Series Quick Facts
NPE-2 Series Specification Sheet
HIGH EFFICIENCY CONDENSING TANKLESS WATER HEATER
Features:
½ gas pipe capable up to 24'
Field convertible gas system
Ultra condensing efficiency
Dual stainless steel heat exchangers
Low NOx emissions (20ppm)
SCH 40, 2" venting up to 75'
Cascading capable
EZNav multi-line control panel
Built-in HotButton control panel
Common vent up to 12 units
Navien NPE-A2 simply a smarter hot water system for today's life styles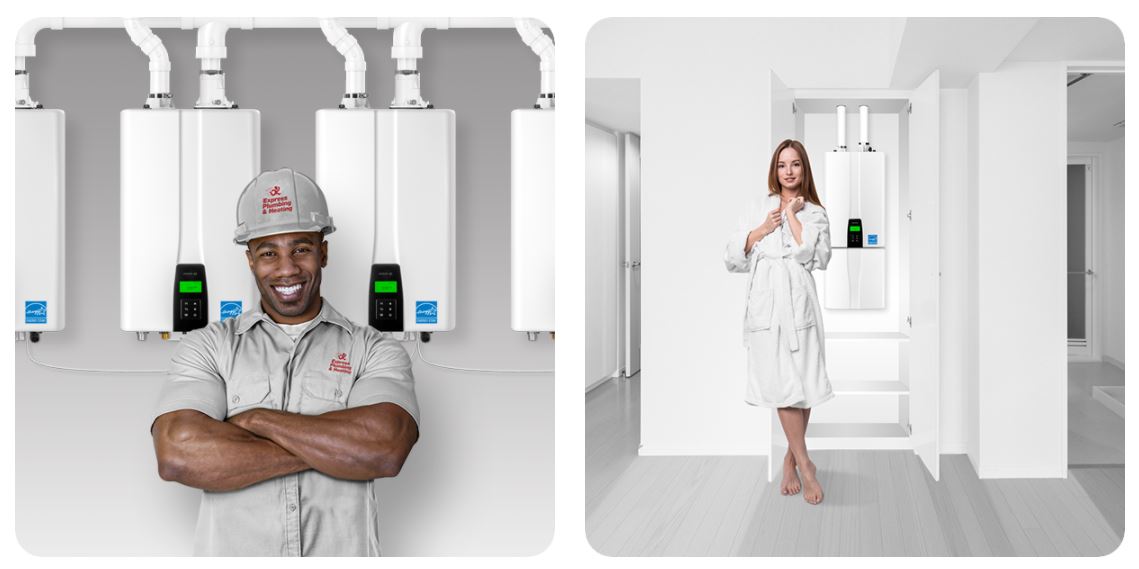 Navien...the proven leader in condensing tankless, makes it even easier to install and set up 

with the new NPE-A2 series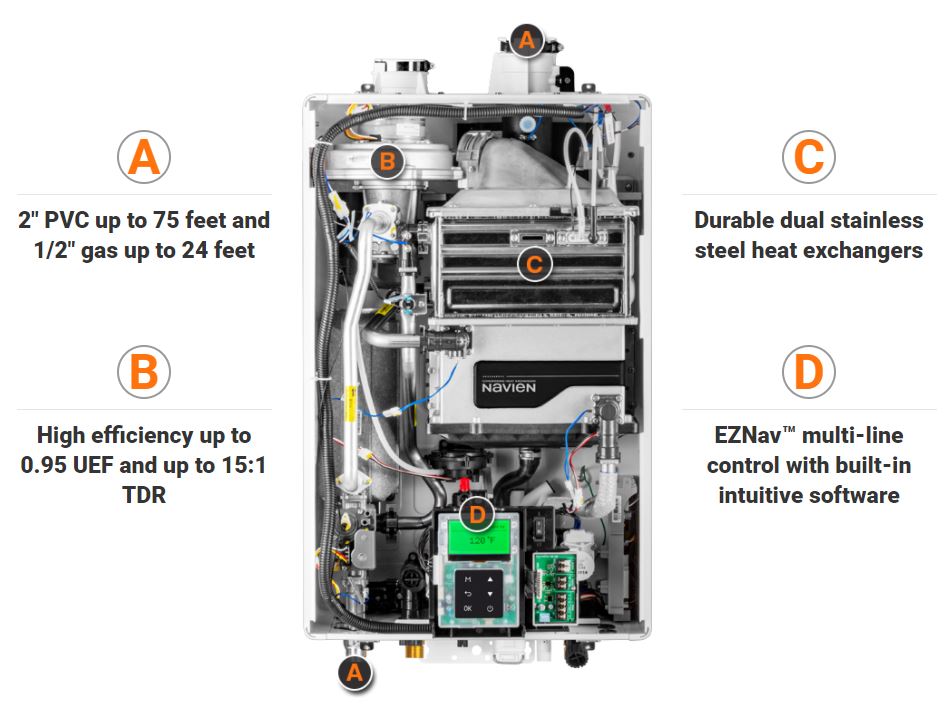 Built-in recirculation system

Navien's patented ComfortFlow® system is the first to include a buffer tank, recirculation pump and fine-tuned controls into a tankless water heater, resolving the cold-water sandwich effect* and issues of minimal flow rates commonly found in other tankless water heaters.

* The "cold-water sandwich effect" is the undesired introduction of cold water into the hot water supply line on occasions of frequent on/off operations. (Measure Guideline : Transitioning to a Tankless Water heater, DOE, Sept.2012).
 

The built-in recirculation pump allows the NPE-A2 to recirculate water either through an external recirc line or through existing supply lines while using NaviCirc®, without the need for external pumps or controls.

 

 
Multi-line control with built-in intuitive software 

Navien's new backlit EZNav™ control panel uses simple text and icons to make set up, operation status and troubleshooting faster and easier than ever before.

Self-diagnostics.
Displays temperature and water flow rate.
Displays status of cascade operation.
Convertible display from °F to °C.
User Friendly Interface.
Easy setup.
---
PNAV000020